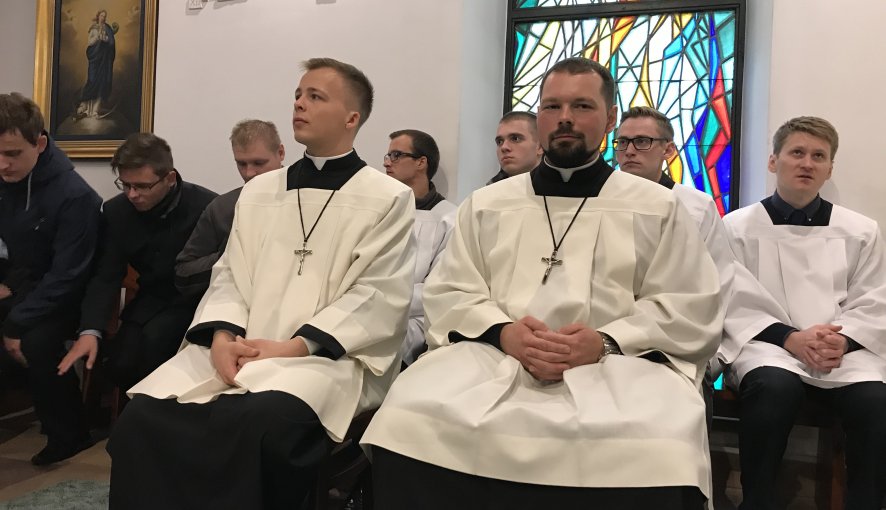 During the midday Holy Mass at the Saint Stanislaus Papczyński shrine, two Marians Brothers Bartholomew Przychodzki, MIC and Yan Chuprynski, MIC made their perpetual profession of vows before the Provincial Superior, Fr. Thomas Nowaczek, MIC.
The newly perpetually professed vowed chastity, poverty, and obedience, binding themselves forever with our Congregation, and thus confirmed their desire to strive for holiness in our religious community. Both men belonged to Marian parishes in their hometowns: Br. Bartholomew comes from the Góra Kalwaria parish, while Br. Yan is from the Marian parish in Barysau, Belarus. We commend our newly perpetually professeds to your prayers and we pray for new vocations to our Congregation.
May the Virgin Mary's Immaculate Conception be our health and our protection!